Looking For A Unique
Valentine's Day Gift?
make this valentine's day legendary.
Is he tired of receiving lame floral arrangements, boring bottles of wine, or lackluster fruit baskets? What do you get the man who has everything? How do you shop for that special someone who's hard to impress? It's no secret that our 100% beef jerky "BROquet" is perhaps THE most legendary, unique Valentine's Day gift you can find.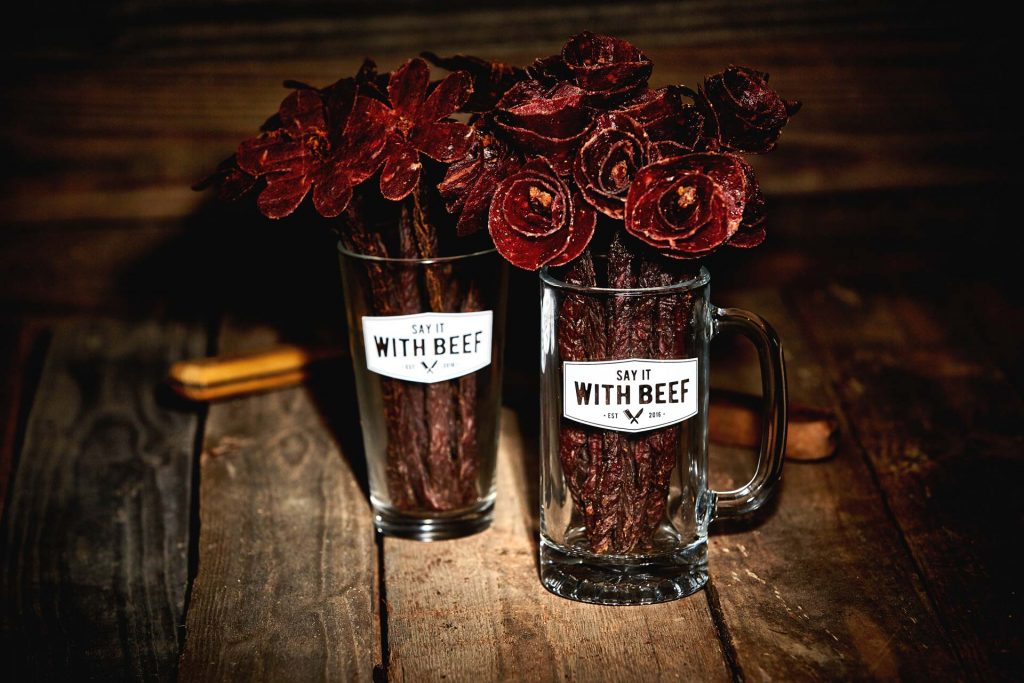 the four letter word he's been waiting for this valentine's day: "beef"
Each handmade rose arrangement is made of 100% beef jerky in your choice of original, peppered, or teriyaki flavors (or a mix of all three!) We include a pint glass or a beer mug as a vase, so when he's done devouring, he can fill it with beer (or smash it on the ground like a Viking if that's his thing).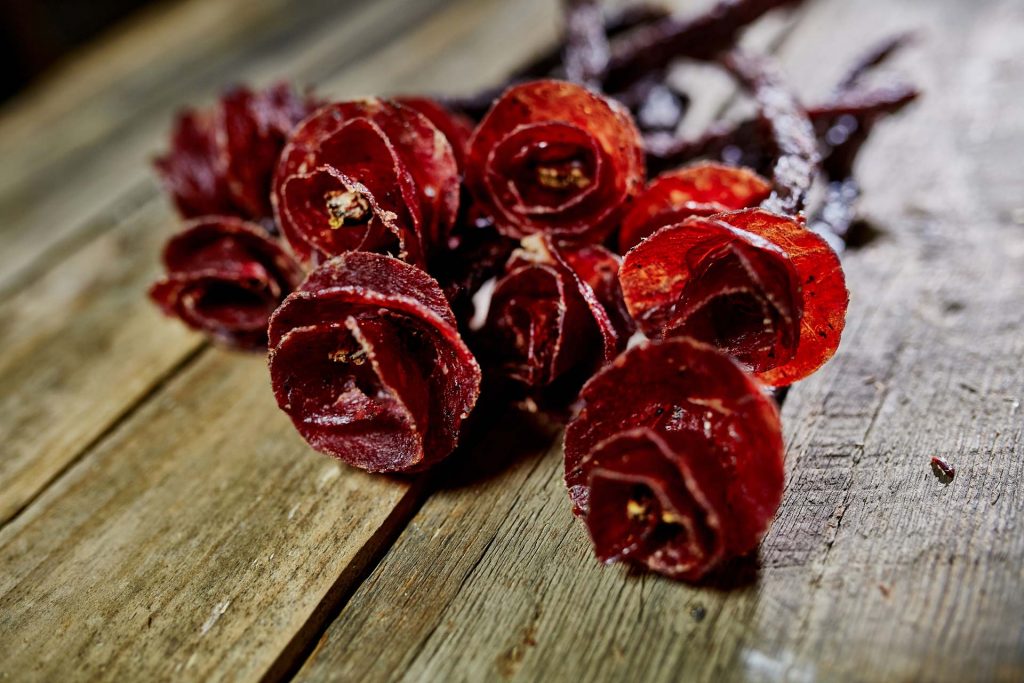 he's never seen a bouquet like this before.
Our Broquets are then made to order at our facility in the heart of America and shipped nationwide. They arrive in sharp-looking packaging and are sealed for freshness. You can specify Valentine's Day delivery at checkout or order ahead. Once they arrive, simply arrange your roses in the glass, and you're done!
what are you waiting for?
it's your turn to #1upvalentinesday.
HOLD ON THERE, PARTNER… We appreciate a lady who likes 100% beef jerky just as much as her man. Get yourself a little something with our new, individual packages of "BROpourri." They're filled with the same bite-sized jerky goodness that makes up our full Broquets, so you can add one on to your order and save it for later.
Join our mailing list for discounts and updates!